Britany her grand dtr wins Jr. Champion Maryland State Fair
The tremendous Goldwyn daughter: Jacobs Goldwyn Britany EX-96-CAN EX-96-MS her Windbrook grand daughter MS Beauty Wbk Bambi-ET won Junior Champion at Maryland State Fair a couple days ago!! This Windbrook daughter is directly from one of Britany's most famous daughter & Int. Champion World Dairy Expo 2015: Jacobs Sid Beauty EX-95-USA. Either at De Dorre Holsteins and Joannes & Willeke van der Weij are Britany her grand daughters impressing with a lot of SHOW potential and HIGH NUMBERS! Also through the German Masters Sale are several offsprings from Britany sold. It's never to late for great quality!!

Photo credits: Cowsmopolitan, Inc.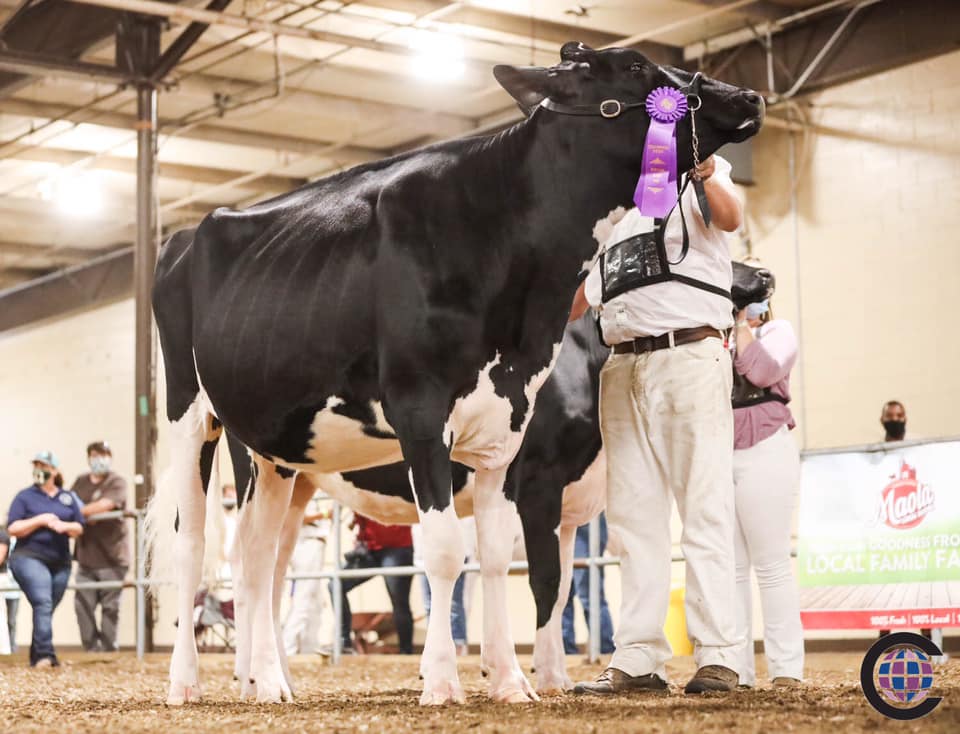 MS Beauty Wbk Bambi-ET - Junior Champion Maryland State Fair 2020
Windbrook x Jacobs Sid Beauty EX-95-USA x Jacobs Goldwyn Britany EX-96-CAN EX-96-MS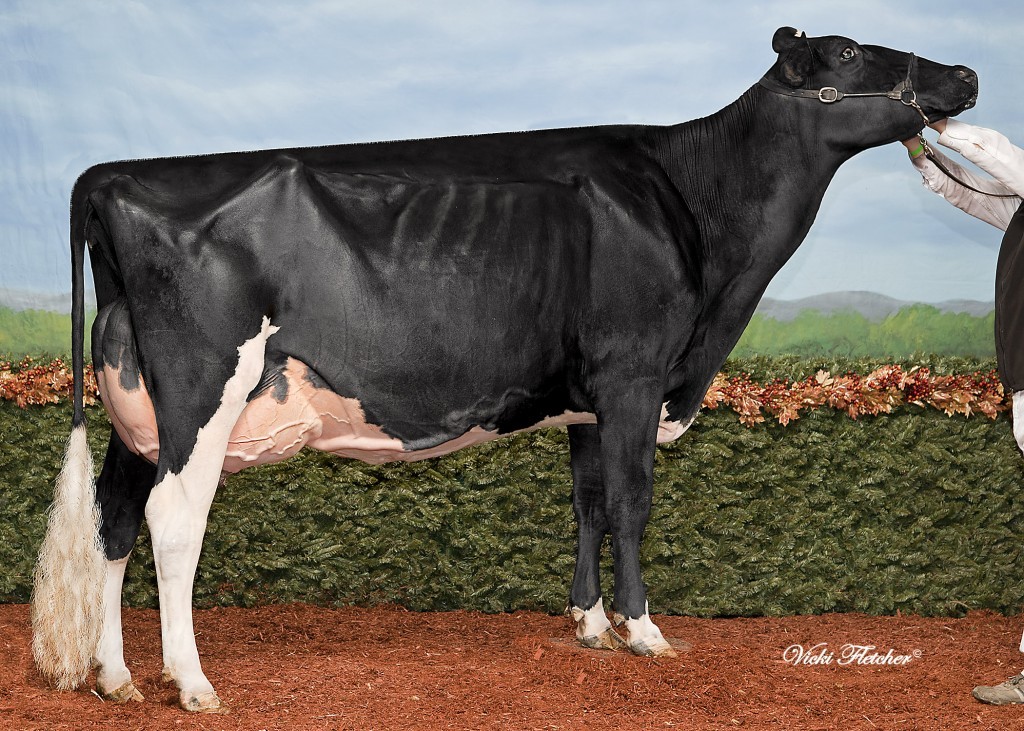 Grand dam: Jacobs Goldwyn Britany EX-96-CAN EX-96-MS 2E 15*
2-01 2x 308d 10.992kgM 3.9% 432F 3.3% 359P
3-00 2x 302d 9.758kgM 4.7% 455F 3.7% 362P
4-01 2x 365d 16.946kgM 3.9% 660F 3.3% 557P
RES. ALL-CANADIAN 2011, RES. ALL-QUEBEC 2011
1ST 4-YR 2011 ROYAL, Grand Champion QC International 2011
Res. Grand Champion Three Rivers 2013, 3rd place Montmagny 2013
Dam of Jacobs Sid Beauty - Int. Champion WDE 2015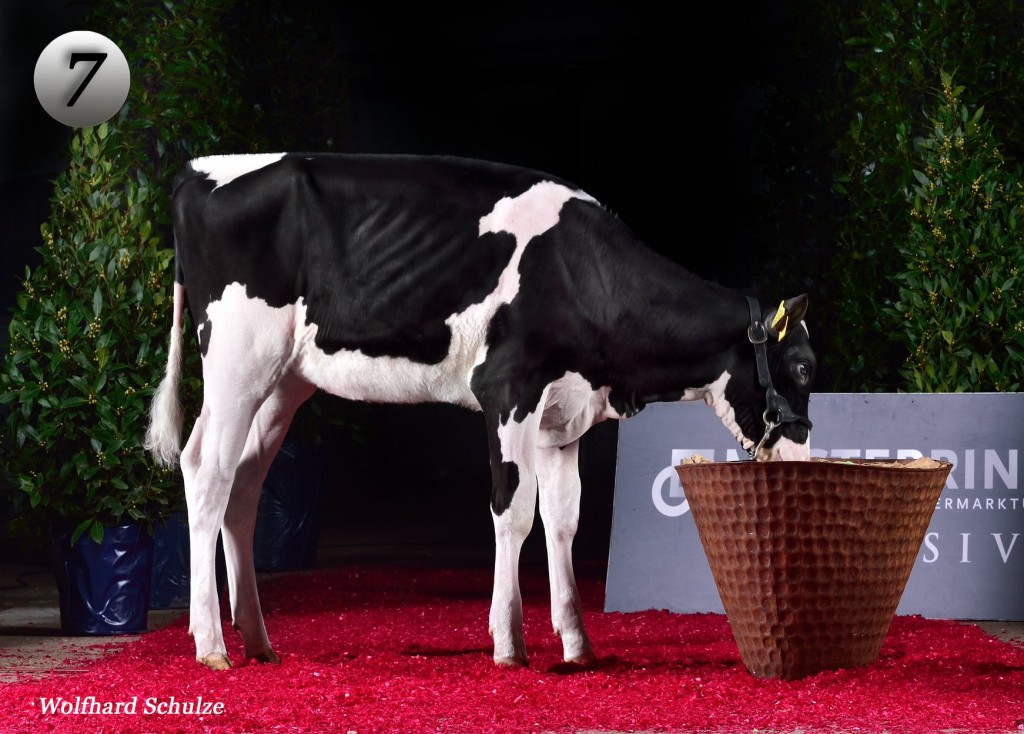 Crystalclear Crush Banana (PEDIGREE)
Crush x Jacobs Archrival Blingo VG-87-USA 2yr. x Jacobs Goldwyn Britany EX-96-CAN EX-96-MS
US 08/20 PTAT +3.05 / UDC +2.10 / FLC +1.55 / 2.67 SCS / +0.02%P
CA 08/20 Conf. +15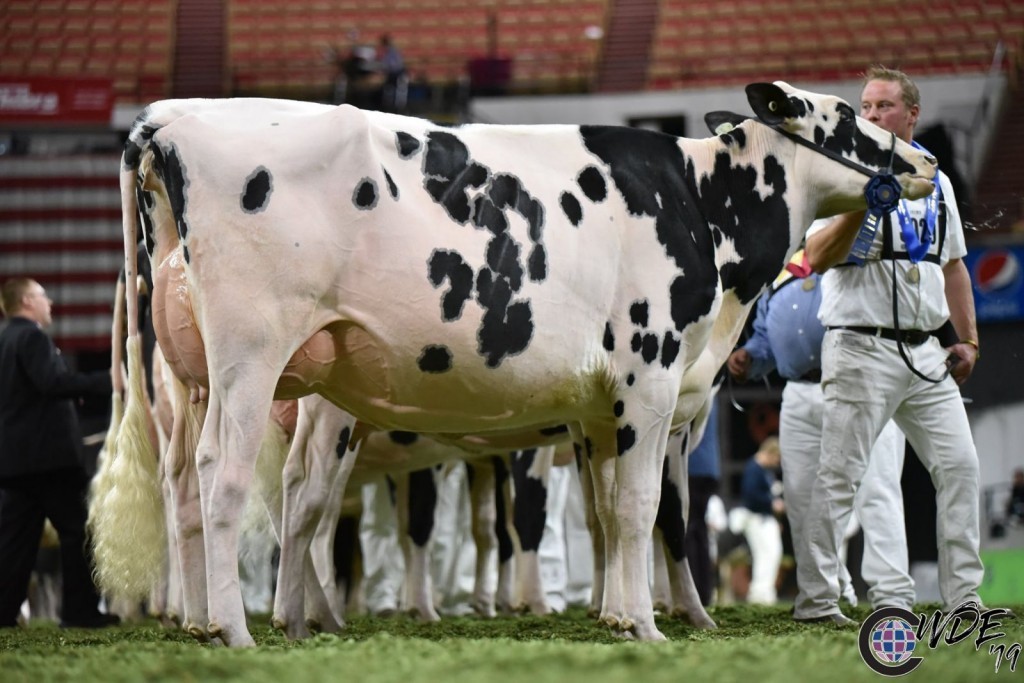 De Dorre Unix Britany (PEDIGREE)
Crush x Jacobs McCutchen Bring VG-87-CAN VG-87-MS 2yr. x Jacobs Goldwyn Britany EX-96-CAN EX-96-MS
US 08/20 PTAT +2.50 / UDC +1.87 / +183 Milk / 1.8% SCE / +0.14 Rump Angle
CA 08/20 Conf. +12
Above picture is maternal sisterr to dam: Jacobs Solomon Bridal VG-87-CAN 2yr. - 1st Jr. 2-Yr Old World Dairy Expo 2019





GERMAN MASTERS SALE 2020 | Program
Friday, 16.10.2020 | 15:00 until 24:00 "Open Barn"
With presentation of the sale animals in the Auktionshalle in Fließem with free drinks & BBQ
@ 19:00 hr. Parade / Presentation in the showring of the sale animals

​WWW.GERMANMASTERSSALE.COM