CRUSHTIME keeps delivering!
Col DG CRUSHTIME is DELIVERING FANCY heifers with HIGH type numbers! Here All Cast Crushtime Fancy which is one of the highest PTAT heifers you can find in the breed with PTAT +4.29, >1000 Milk and with a levelled rump index (-0.10 RA & +3.75 Thurl Width) AND SHE IS FANCY!! Check here picture out here!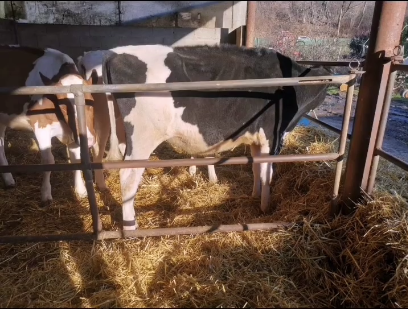 All Cast Crushtime Fancy @ Roberto Pastore, Italy
02.2020 PTAT +4.29

Sired by COL DG CRUSHTIME
Also read CRUSHTIME DELIVERS @ the Swiss Expo - Click here


Full sister to CRUSHTIME: Col DG Brylan as a maiden heifer (PEDIGREE)
* Now fresh and very promising, easily VG 2yr. old - WILL BE FLUSHED SOON, open for contracts!
* PTAT +3.74 (Top 20 PTAT cow in Europe)
* Top 20 Conformation COW in the breed: +15 Conf. / +13 Mammary System / +10 Feet & Legs / +11 DS
* The ONLY cow (>24M) in the breed combining >800 M, >3.7 PTAT, >3.3 UDC, >1.95 FLC and >0.5 Rump
* Full sister to Brilyn with multiple dtrs >4 PTAT!