'European Edition' Online Embryo Sale started!
The European Edition of the Eurogenes Online Embryo Sale just started a few minutes ago. With FEMALE embryos from Giessen Charity 138 VG-89-NL 2yr. (MAX), who today will be present at the European Show in Libramont! Also selling are FEMALE Crushtime embryos by the stunning O'Kadabra VG-89-NL EX-92-MS, FEMALE Crown Royal embryos of the Junior Champion Swiss Expo '17 and many more!

ONLINE EMBRYO SALE: EUROPEAN EDITION
Closing: Friday, April 19, 2019 (9:00 P.M. - Dutch Time)
Click here for the online catalogue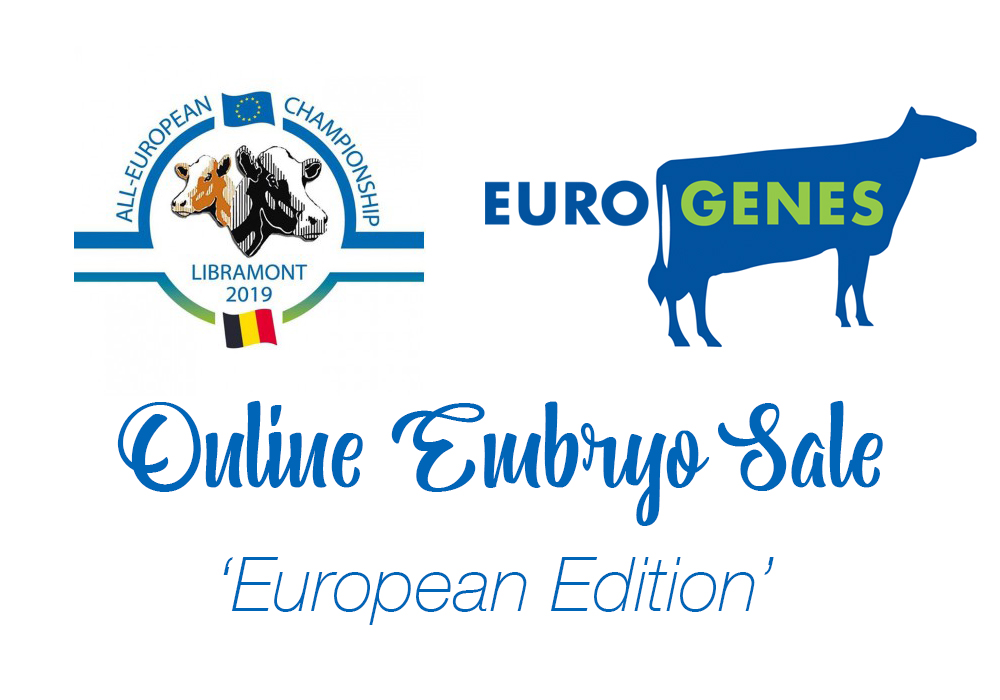 Some examples of the lots selling: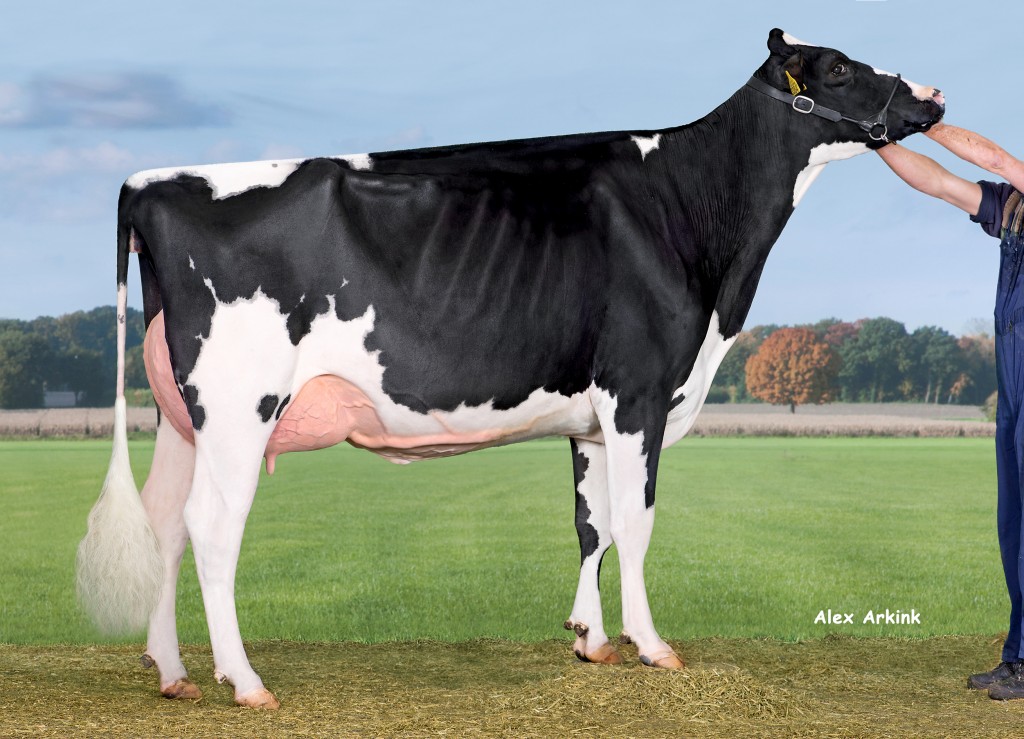 FEMALE Pol Butte Mc BEEMER x Giessen Charity 138 VG-89-NL 2yr. (MAX) (~CLICK HERE~)
In the Dutch team at the European Show!
The 2-Yr Old Champion HHH-Show 2018 and 2-Yr Old Champion Wanneperveen 2018!
Beemer sister to Charity 138 embryos scored VG-88-NL 2yr.!!
Her dam Charity 37 EX-91-NL was Grand Champion Wintershow Pesse '19 and 3rd HHH-Show '18!
Huge family tracing back to one of the most succesfull show cows: Brookview Tony Charity EX-97!!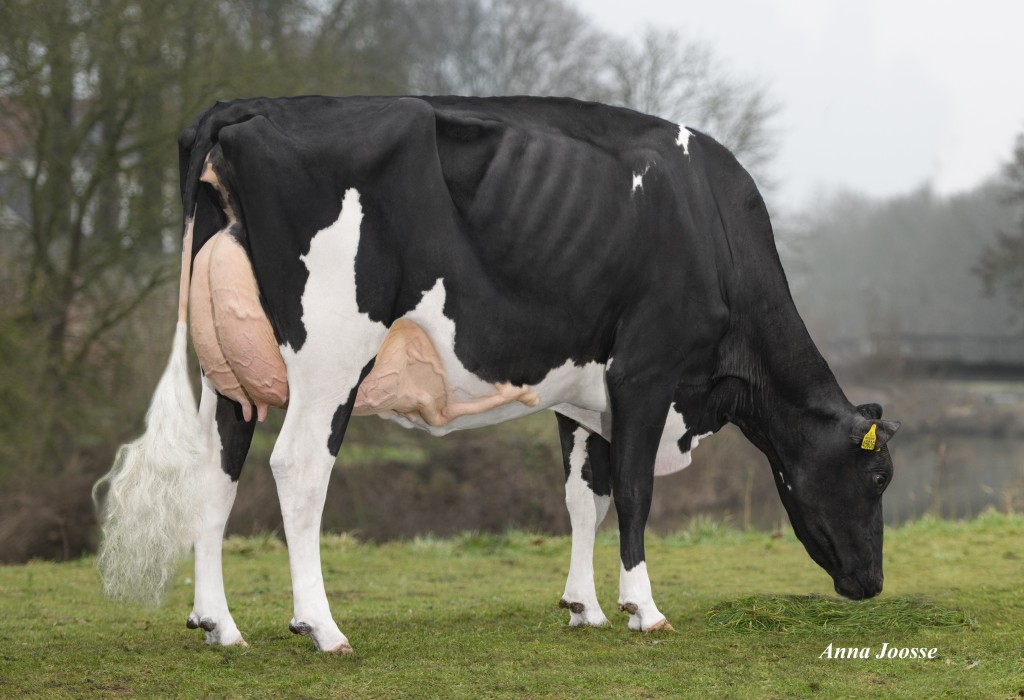 FEMALE Col DG CRUSHTIME x Wilcor Goldwin O'Kadabra VG-89-NL EX-92-MS (~CLICK HERE~)
FEMALE Crushtime embryos from the BEST UDDER & HM. Champion 2yr. Old HHH-Show '16
The best of the O'Kalibra's - Kadabra just scored VG-89-NL with an EX-92 mammary system!!
3rd dam O'Kalibra was 3X SUPREME Champion Swiss Expo & European Champion in 2013!!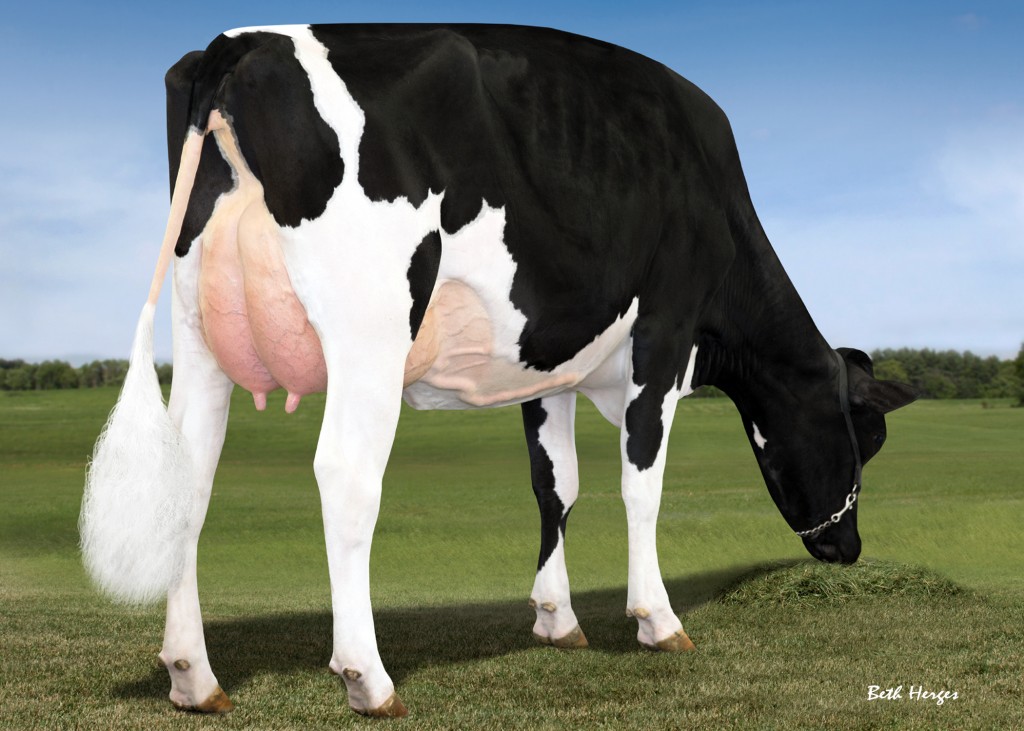 FEMALE Our-Favorite UPGRADE x Ms Licorice Listerine EX-91-USA (~CLICK HERE~)
FEMALE Our-Favorite UPGRADE (+4.53 PTAT) by the EX-91 dtr of Rockymountain Talent Licorice EX-95-USA!
Listerine is the dam to Ms Listerines Look At Me EX-92-USA - 3rd Jr. 3yr. Old World Dairy Expo '18
She is also dam to: Luckylady (s. Atwood) - 1st Spring Yrlng and Jr. Champion Royal Winter Fair 2016
Close family to Winterbay Goldwyn Lotto EX-95-USA - Grand Champion Royal Winter Fair '10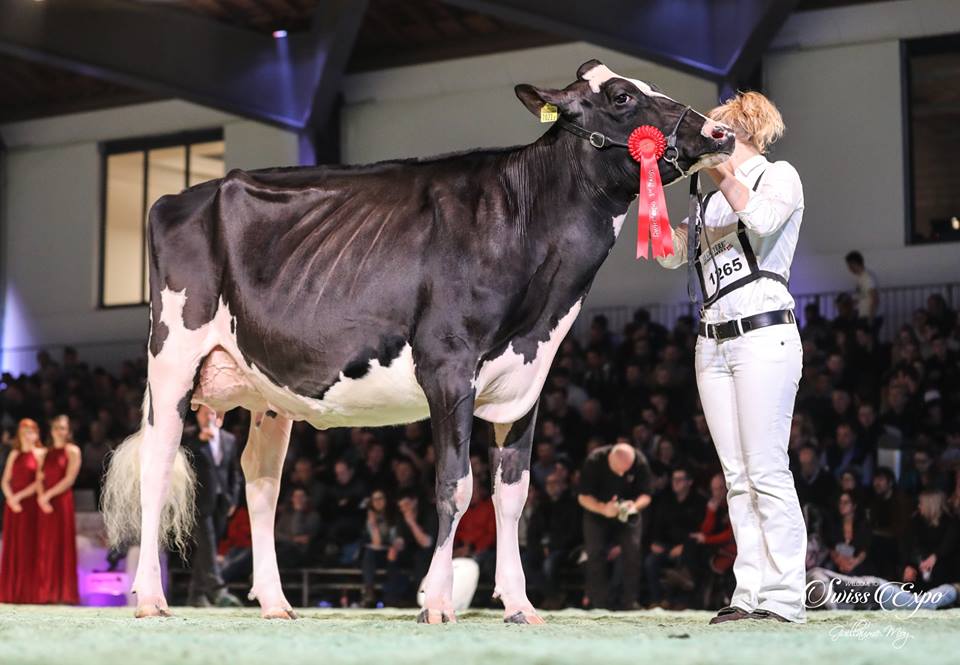 FEMALE Stone-Front ARTIST x Petitclerc Nohl Sally VG-87-FR 2yr. (~CLICK HERE~)
FEMALE Artiste embryos (+3.97 PTAT) from the VG-87-FR 2yr. full sister to Petitclerc Archrival SALTA!
SALTA was 1st in her section at Swiss Expo '19, Res. 2-Yr Old Champion Expo Bulle '19 and pre-selected for Libramont!
Full sister to dam is dam to Petitclerc Sid Sunkiss EX-94-USA - sold for $ 150.000
3rd dam is one of the highest STAR brood cows in history: Brabantdale Triumphant Spooky!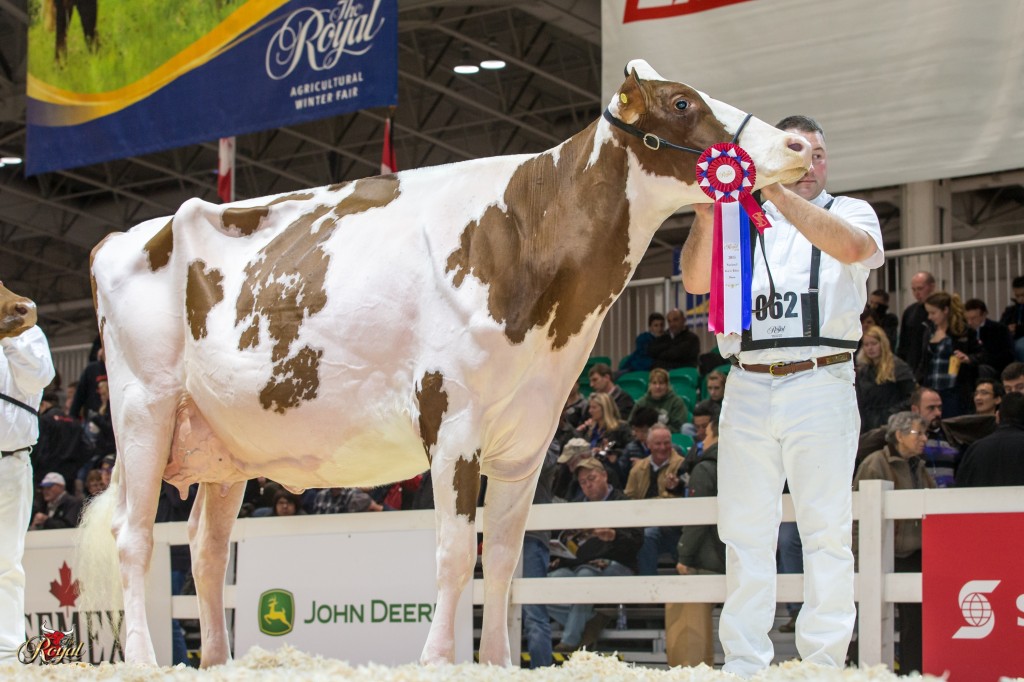 FEMALE Farnear ALTITUDE-RED x L-Maples Hvezda Calli-Red EX-94-USA (~CLICK HERE~)
FEMALE Altitude-Red embryos (+3.61 PTAT) from the Grand Champion Royal '15: L-Maples Hvezda Calli-Red EX-94-USA
Calli was also: Supreme Champion Premier Nat'l Jr. Show '15, 1st in her section World Dairy Expo 2017,
1st place Sr. Class World Dairy Expo 2018, All-American R&W Jr. 2yr. Old 2014 and many more!
Dam is an EXCELLENT 91 Advent dtr who was Grand Champ, Midwest Summer R&W Show 2012!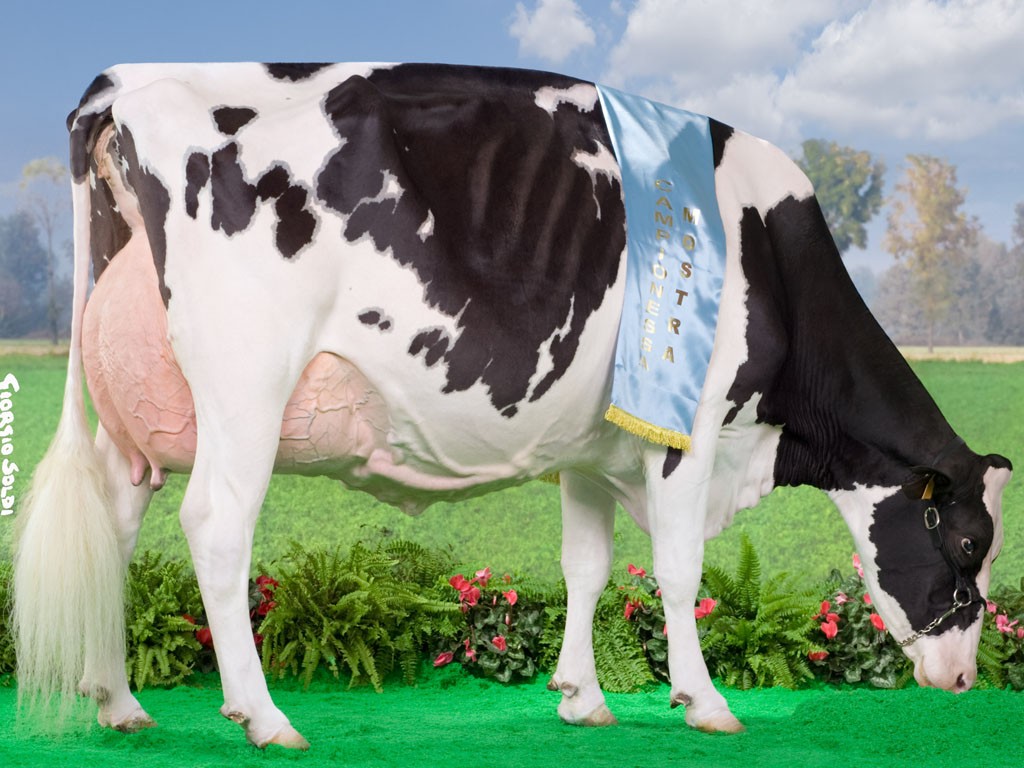 FEMALE Blondin CROWN ROYAL x Bel Doorman Zita VG-87-DE 2yr. (~CLICK HERE~)
FEMALE embryos out of the reigning Swiss Expo Jr. Champion 2017!
Sired by the TYPE SENSATION: Blondin CROWN ROYAL (+4.10 PTAT)
Dam is an EX-94 sister to the World Champion Toc-Farm Allen Amyly EX-95!!
Amyly is the dam of the Champion maker GOLDSUN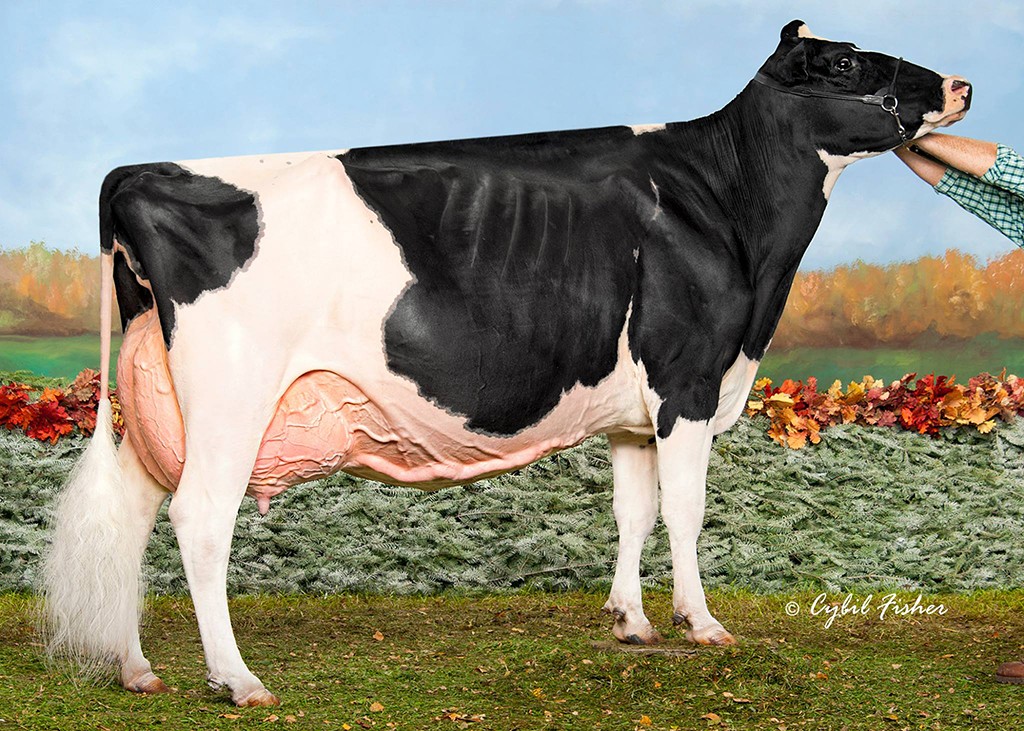 Braedale GOLDWYN x Sheeknoll HET Solomon Arriba (~CLICK HERE~)
Exclusive GOLDWYN embryos from the Solomon dtr of Sheeknoll Durham Arrow EX-96-USA!
Arrow 'Thomas' was Grand Champion World Dairy Expo 2016, Grand Champion Midwest Fall National '16,
Unamimous All-American Agend Cow '16 & many more!!
One of the very first daughters of ARROW in Europe!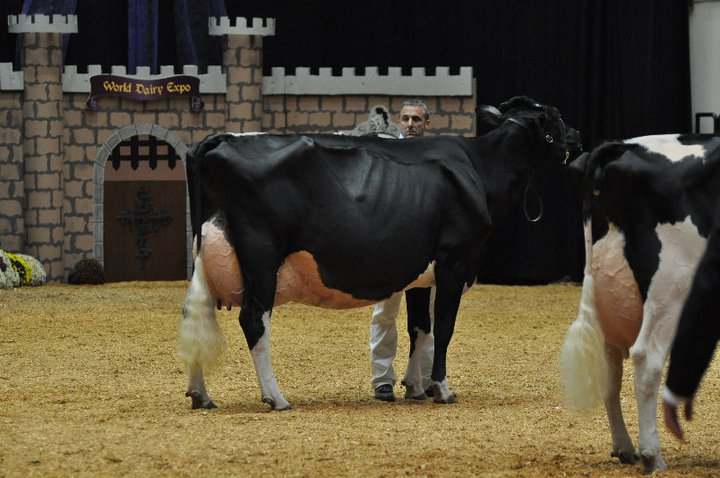 FEMALE Duckett Crush TATOO x Nova C Pandora VG-86-NL 2yr. (~CLICK HERE~)
FEMALE Duckett Crush TATOO embryos: +3.72 PTAT // +3.45 UDC // +0.35 Rump Angle
Pandora is a showy Corvette dtr tracing back to the Res. Grand Champion WDE '10: Stone-Front Iron Pasta EX-96!!
4 generations EXCELLENT dams in a row - average EX-93!!


For the full catalog --> CLICK HERE