FINAL HOURS Eurogenes Online Embryo Sale
It are the FINAL HOURS of the Eurogenes Online Embryo Sale Do not miss out the incredible opportunities sucha as FEMALE embryos out Doorman granddtrs to HAILEY EX-97, potential RED Sillian offspring, GOLDWYN embryos out of the dam to the Res. Jr. Champion @ Libramont, Embryos from multiple EXCELLENT dams and many more!!
Click here for the online catalogue
A few examples from embryos in this auction: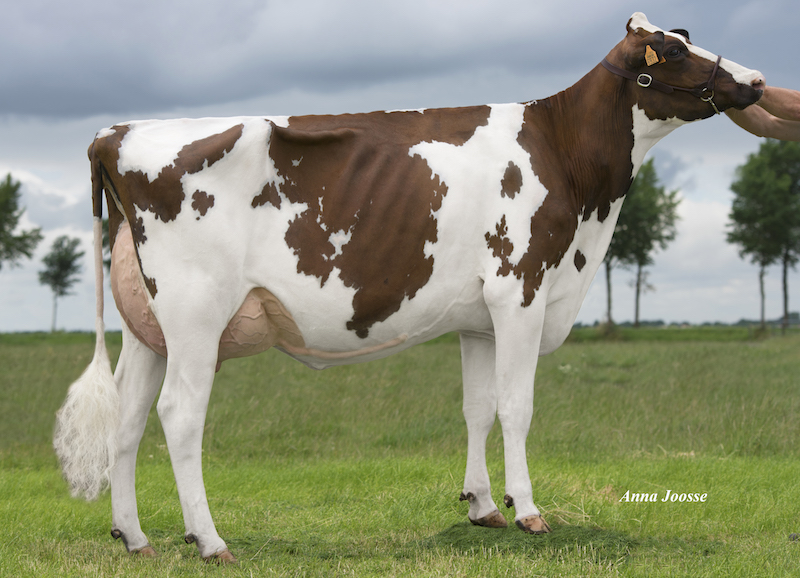 Lot 1. Dukefarm SILLIAN x Lis Tiara-Red VG-NL VG-87-MS 2yr.
* Make RED SILLIAN offspring!!
* Sillian has a unique GTPI & TYPE index: GTPI +2687 / PTAT +3.01
* Tiara is dam to Tiger-Red @ Ascol
* Tiara is a great production cow, proj. at >11.000 kg milk in her 1st La in 305 days!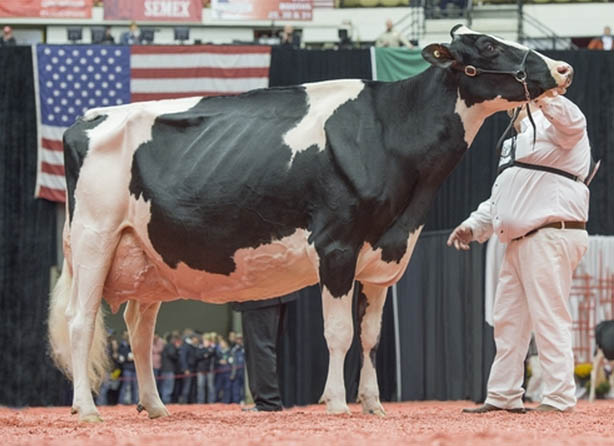 Embryos selling out of HAILEY'S DOORMAN granddaughters!
Lot 2. Female Callen x Doorman x Aftershock x RF Goldwyn Hailey EX-97-CAN
Lot 21. Female Chief x Doorman x Aftershock x RF Goldwyn Hailey EX-97-CAN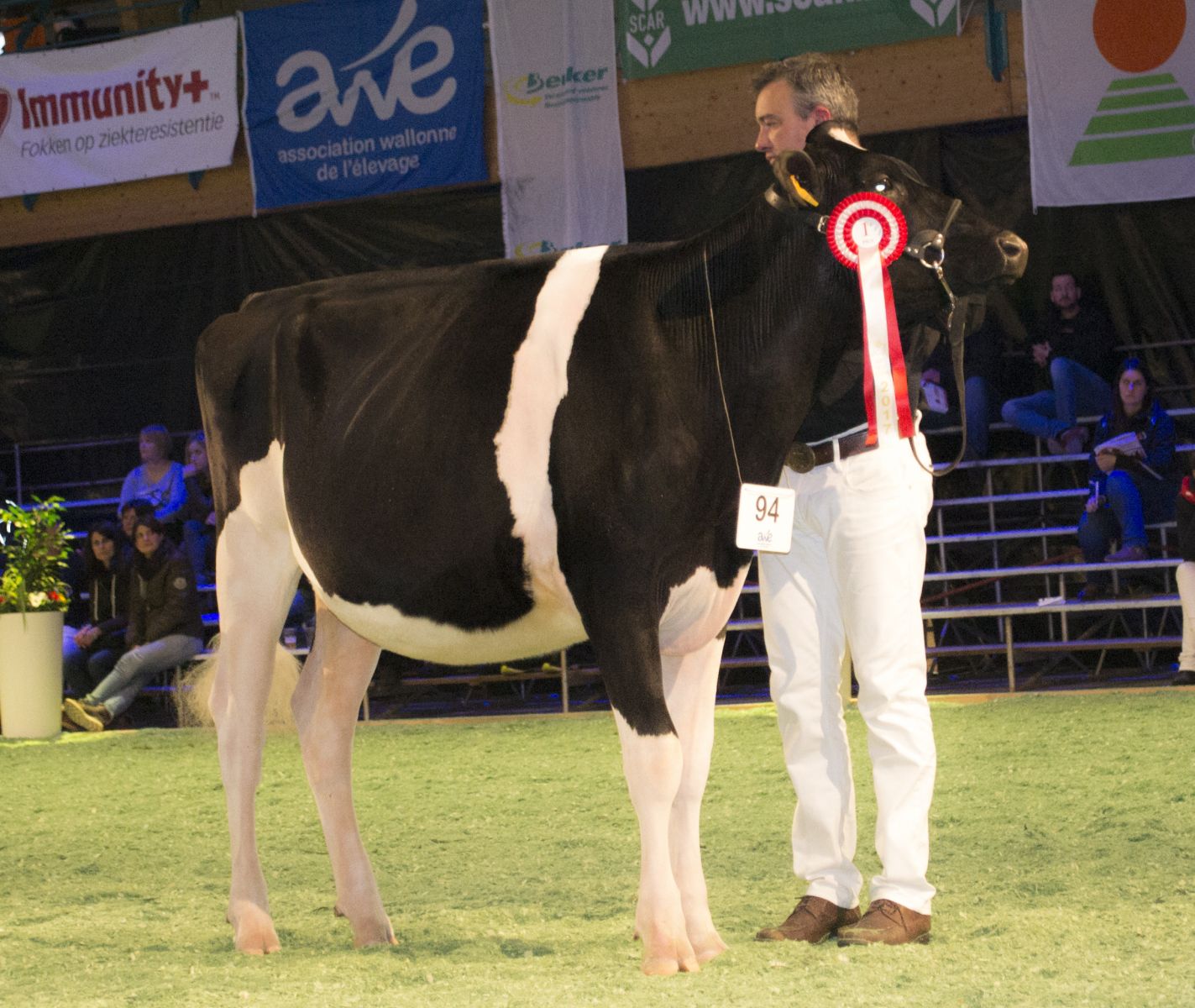 Lot 3. Braedale GOLDWYN x Vina AM Alchemy Carly VG-86-ES
* EXCLUSIVE embryos by GOLDWYN!!
* Carly's daughter won Res. Junior Champion @ Libramont 2017!! (Picture)

Lot 5. FEMALE SOLOMON x Wi Beemer Felli
* Top ranking PTAT heifer: PTAT +3.61
* Her dam is the maternal sister of GHH Goldwyn Frency (picture) - Top 5 cow at Swiss Expo
* Incredible new PTAT branch
* The Quality Astre Felic EX-95 cow family! Same as Flansco, Frantisco, Fitz and more!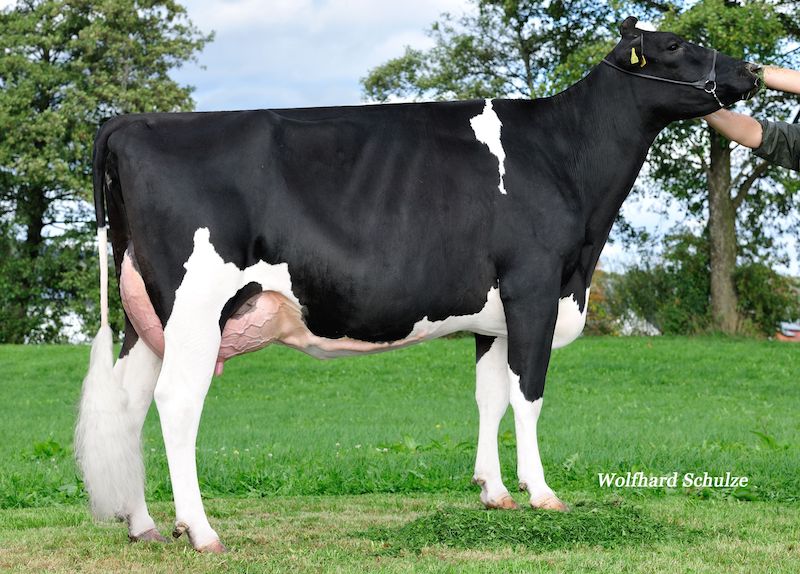 Lot 8. Walnutlawn SOLOMON x Mox Annouk EX-91-DE
* SOLOMON: The sire of lovely type heifers!
* EX-91 Sid x EX-91 x Ashlyns Angel EX-96 x Tri-Day Ashlyn EX-96!!
* Incredible SHOW type pedigree

Lot 4. BAILY CHEN x Flora Brokaw Mahorie VG-86-ES VG-87-MS La1
* Incredible TYPE branch from Whittier-Farms Lead Mae!
* Dams sister: Flora Atwood Mahela VG-88 3yr. (picture) is 2x class winner @ Int. Dairy Show Italy
* Full mating to this lot: Flora Bailey Chen Mahara was 2nd @ Int. Dairy Show Verona '17!!