Impressive classification round at Zandenburg: 84,9 average!!
At the end of 2019 41 2yr. Olds saw the classifier at Zandenburg Holsteins which resulted in an impressive average of 84,9!! Zandenburg Apli Ebony 1 scored the huge score for a 2yr. Old in the Netherlands of VG-88-NL 2yr. with VG-89 for her Feed and Legs. Also four cows saw the classifier again which gave an phenomenal average of VG-87,8!! Two R&W 2yr. Olds scored both representative VG-86-NL 2yr. and VG-87-NL 2yr.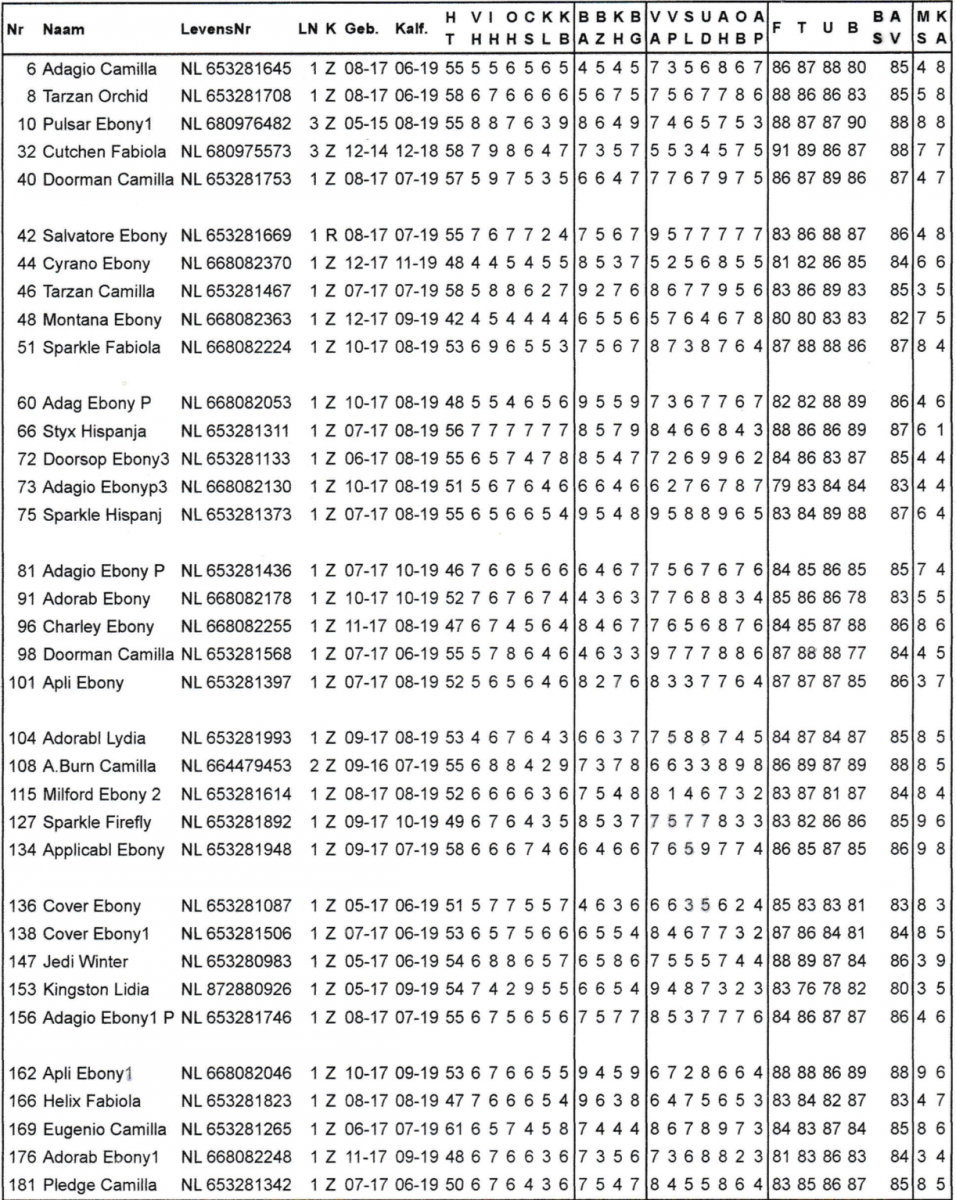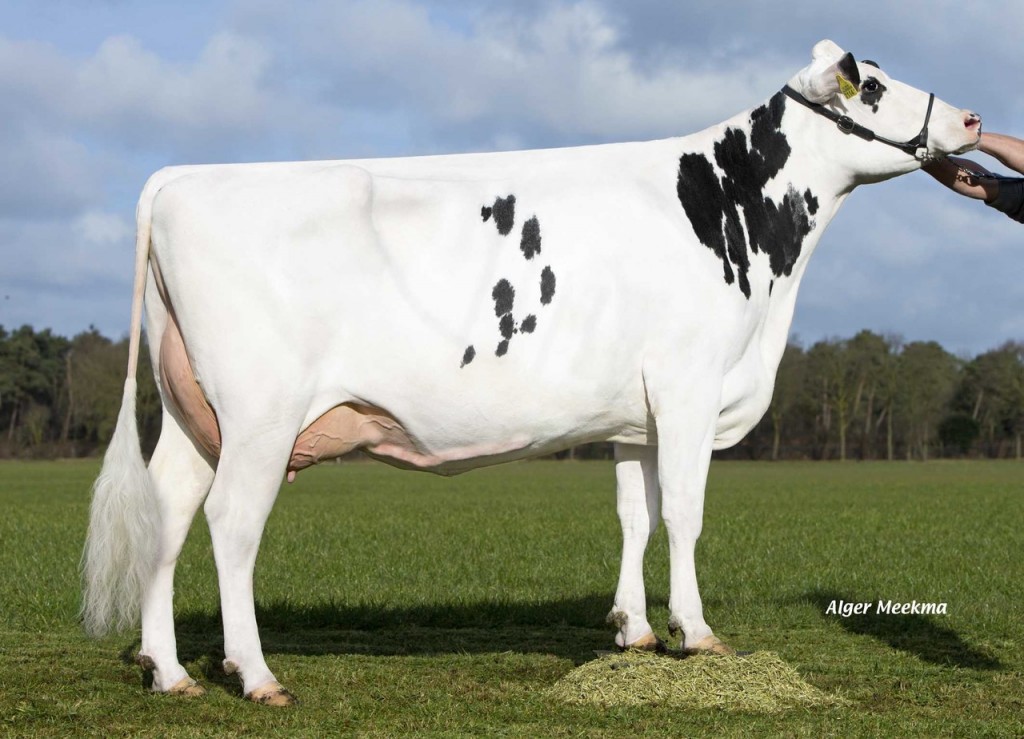 Influential brood cow at Zandenburg Holsteins: Zandenburg Snowman Ebony 1 EX-90-NL
'One of the many great offsprings from the American family of Rocky-Vu Rotate Exctasy Ebony EX-94-USA'

Facts classification round December 2019:
One MAX-scored 2yr. Old: Zandenburg Apli Ebony 1 VG-88-NL 2yr.
VG-86,5 average at the R&W 2yr. Olds
31 Very Good scored 2yr. Olds or cows
15 Ebony's offsprings scored >VG-85!!!